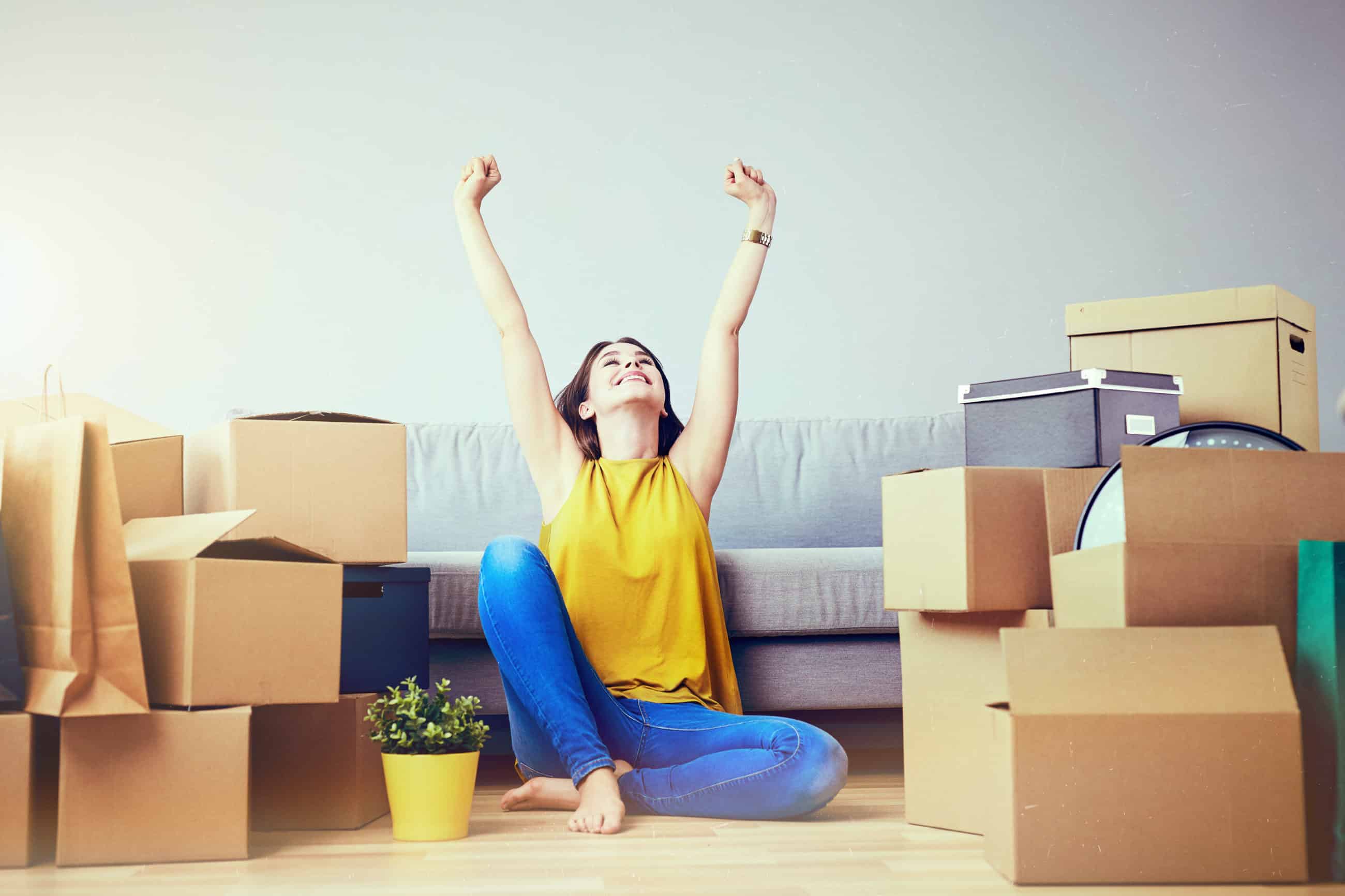 LOOKING FOR ACCOMMODATION
FINDING A ROOM OR APARTMENT AT YOUR NEW PLACE OF STUDY – BUT HOW?
Your apartment or room is often central to your new phase of life as a student in a foreign country. It is therefore essential to prepare for your studies by finding an apartment beforehand.
It isn't always easy to find accommodation in German cities. More and more people are drawn to urban areas and the population of attractive cities such as Cologne, Hamburg, Berlin, and Munich is growing year by year. This makes the housing market very competitive. We therefore recommend that you start looking for accommodation as early as possible!
Unless you are attending Studienkolleg NRW, Hochschule Fresenius cannot provide or arrange accommodation for you. However, we will support you as best we can in your search for accommodation and are always available to answer your questions. Below we have listed a few location-specific tips and tricks, useful contacts, and basic vocabulary to help you understand the accommodation on offer.
We have also provided an overview of useful Facebook groups and accommodation providers. Please note that we do not work with any of these companies and that these non-binding lists are simply an overview, not a recommendation.
STUDENT ACCOMMODATION AND INTERIM SOLUTIONS
In addition to private landlords, there are also companies that offer student accommodation in Germany's larger cities.
Finding accommodation from abroad is always difficult. If you need a place to stay for the first few days/weeks, the following places may provide a temporary solution:
5 TIPS WHEN LOOKING FOR ACCOMMODATION
Applications are probably something you associate more with a job or study program. However, high demand for housing in urban areas means that formal applications are becoming more and more common. There can sometimes be more than 100 applicants for a single apartment/room, so an applicant who makes an immediate impression often has a better chance than someone who sends a one-line email. Before you start searching, create an application folder containing the following information (for example):
Short cover letter
Short self-disclosure (Mieterselbstauskunft) (Hochschule Fresenius can provide you with a template)
Proof of income or regular income certificate to show that you can pay the rent
Guarantee (Bürgschaft) (if applicable)
Letter of recommendation/reference from previous landlord (if applicable)
Copy of your passport (confirmation of identity – so that landlords know who they are dealing with and that your request is serious)
If it will not be possible to meet your potential landlord in person, or at least not for the time being – for example because you're still abroad – you can email your folder to the landlord in PDF format. Respond quickly to the ad! If you make sure your documents are perfect, you will only have to make minor adjustments for each application.
German cities are not that big compared to other international metropolitan areas. For example, it only takes 22 minutes by train from Brühl, a city between Cologne and Bonn, to the Hochschule Fresenius campus.
Our recommendation is to expand your search radius beyond the big cities themselves. Look at the surrounding cities as well, which usually have very good public transport connections. Apartments/rooms are often considerably cheaper in these areas. You can research travel times at bahn.de.
Many students start by renting a temporary apartment/room. If someone is leaving for a six-month internship in another city or a semester abroad, they may look for someone to sublet their apartment/room. This allows you to settle in stress-free and then look for long-term accommodation. Fixed-term apartments/rooms are usually furnished, so you won't need to purchase furniture right away.
Online platforms aren't the only way to find an apartment. If you are already in Germany, take a look at the local daily newspapers, which often contain advertisements. You could also place a newspaper ad yourself. Some landlords search the newspapers for potential tenants if they want to avoid receiving large numbers of applications.
Before renting an apartment or room, you will usually get to inspect the property. This often leads to "WG castings", especially if you want to rent a room in a shared apartment. The landlord and your flat mates will want to get to know you first. If possible, try to come to Germany in advance and look at several apartments. If this is not an option for you, you can visit an apartment or room online, for example via Skype or WhatsApp. Suggest this to your potential landlord or flat mates. Of course, this is not the same as meeting in person, but it does help all parties to form a detailed impression of one another.
ROOM-HUNTING DICTIONARY
Here are some important terms to help you find an apartment or room.
Kaltmiete is the basic rent that you pay only for the room you will live in. It does not include utilities, electricity, internet etc.
The ancillary costs (Nebenkosten) consist, among other things, of the costs for water, heating, building cleaning and waste collection. They are paid as part of the warm rent.
WG is short for Wohngemeinschaft (shared flat). In a WG several people share a flat. Usually everyone has a private bedroom, while kitchen, living room, bathroom etc. are shared by all flat members.
The frequently requested SCHUFA information is the information about a person's creditworthiness, solvency and willingness to pay. This reduces the risk for the landlord of renting his residential property to a person who is not solvent or willing to pay. However, this will only be issued once you have a German account. If you have only recently moved to Germany, the SCHUFA is probably less relevant or meaningful. Alternatively, you could proactively offer a Bürgschaft to reduce the potential payment risk for the landlord.
This is often required for young people on low incomes. A Bürgschaft (guarantee) states that someone else, usually your parents, will pay outstanding amounts of money, if you don't pay your rent. Similar to a deposit. You conclude the Bürgschaft separately from the tenancy agreement.
Important: Read the terms of the Bürgschaft carefully before signing.
If you are unsure, you can have the contract checked by a lawyer or tenant association.
A Kaution equals a deposit. A deposit is a certain amount (usually up to three months' rent) that is paid in advance to the landlord. This is a guarantee that you will leave the apartment undamaged when you move out later. If everything is in order, the deposit will be returned to you at the end of the tenancy. If there is any damage that needs to be repaired, your landlord will use your deposit (at least in part).
Colloquially still known today as GEZ. The Beitragsservice is a fee that every household has to pay for television and radio – even if they do not own a television or radio. The fee is 17,50€ per household per month. Remember to include this amount in your monthly calculations.
Here are some important terms to help you find an apartment or room.
Nebenkosten (NK) / zuzüglich Nebenkosten (zzgl. NK)
Beitragsservice / Rundfunkbeitrag
In the case of an Zwischenmiete or Untermiete, you rent an apartment or room only temporarily, that is, with a fixed move-out date after which the actual tenant returns. It is common practice, for example, for students who complete a six-month internship in another city to sublet their flat/room for this period. In this case, they do not conclude a contract with the owner of the apartment, but a subletting agreement with the actual tenant. As a rule, apartments are furnished for interim rent.
In Germany, a Selbstauskunft or self-disclosure on the part of prospective tenants is the norm. In a self-disclosure you briefly introduce yourself to the potential landlord with the relevant data for a tenancy (e.g. monthly income, marital status, job/study, pets).
Your direct line to us
INTERNATIONAL OFFICE
If you are an incoming student, whether for your entire degree or just for a semester, we are here to answer any questions that may arise during your time in Germany. Please do not hesitate to contact us at any time. We look forward to meeting you in person at our events, where you can also get to know other (international) students.