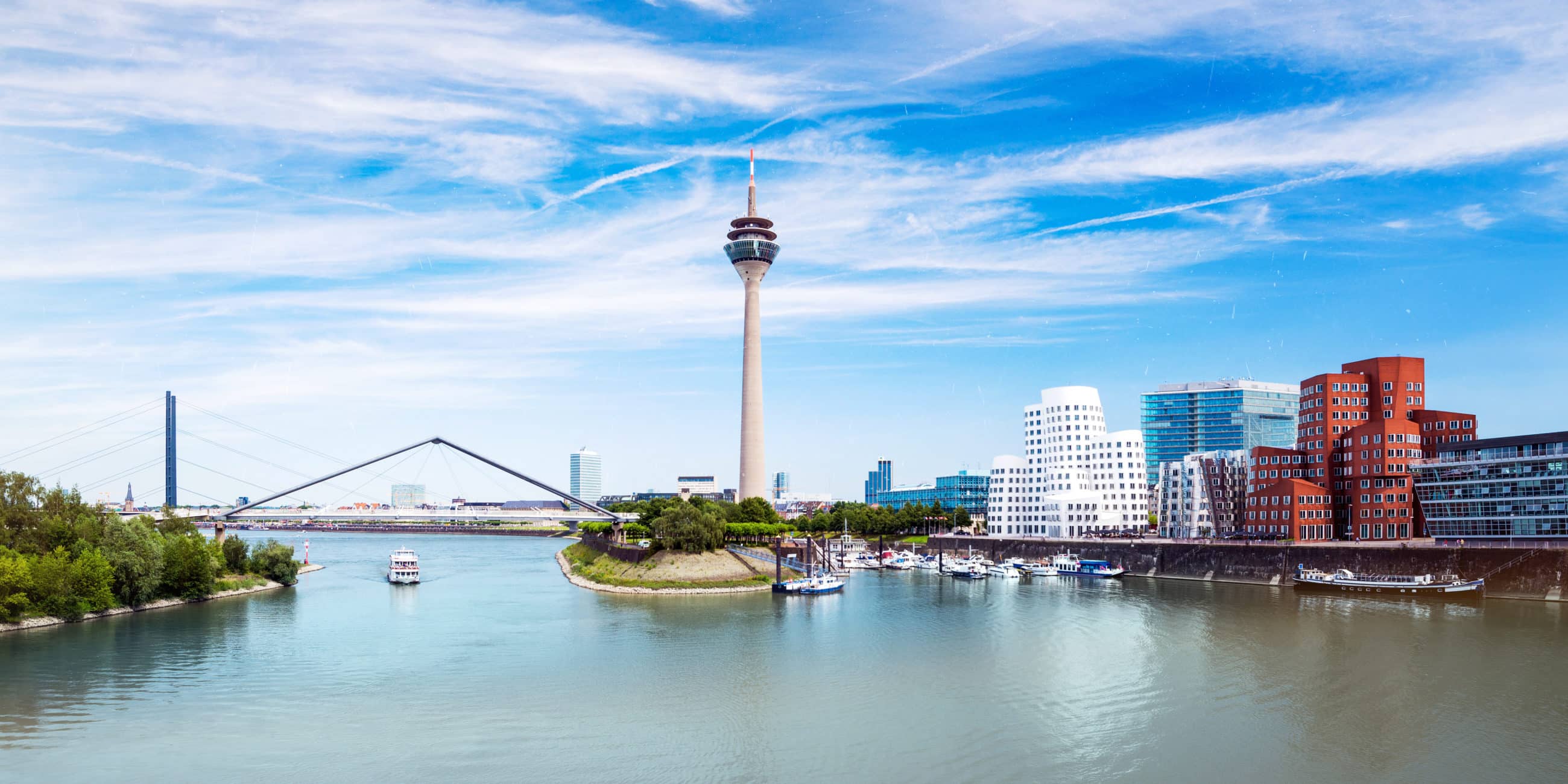 Settling into your new country of residence includes completing a few administrative and organizational tasks. We aim to inform you of the most important things to do after arriving, allowing you to cross them off your list and enjoy your time in Germany.
TO DOS AFTER ARRIVAL
Once you've found accommodation, the next step is to register at the residents' registration office (Einwohnermeldeamt). In most cities, you will be able to make an appointment online. You need to register within 14 days of moving in. You will need your passport (with visa if applicable) and a confirmation of residence document from your landlord (Wohnungsgeberbescheinigung). Once you have registered successfully, you will receive a registration certificate that will be required for many other bureaucratic matters.
If you are a non-EU citizen, you will need to apply for a residence permit (Aufenthaltstitel) within 90 days of entering Germany at the relevant Federal Immigration Authority (Ausländeramt). Please make your appointment well in advance. You will need to submit various documents here, as well. These normally include your passport, biometric photos, proof that you are able to cover your living expenses, proof of sufficient health insurance coverage, certificate of study, your registration certificate, and a copy of your rental contract. However, please consult with your local immigration authority to find out which documents are required. This may vary depending on the city in which you are living.
A German bank account will be helpful during your studies. You will definitely need to sort this out before starting a part-time/student job. Many banks are generally available, both with physical branches and online services, and they often offer free accounts for students. To open an account, you usually need both a certificate of registration and a certificate of enrollment. Please note that some banks may charge a fee for withdrawing money from ATMs that do not belong to your bank. Some banks also offer free cash withdrawal throughout the EU or worldwide.
A German SIM card will come in handy when using your phone. You can purchase prepaid cards at supermarkets, gas stations, and kiosks. Alternatively, you can take out a phone contract, which will often come with a new phone. If you have a phone contract, you will be bound to a monthly fee for a certain period (usually 24 months). Make sure to find out about cancelation deadlines. You can also choose a "pay-as-you-go" tariff from any of the major phone providers.
In Germany, you will be able to find insurance for practically every theoretical situation. Health insurance (Krankenversicherung) is mandatory in Germany and everyone living in Germany needs to be properly insured. You will need to provide proof of health insurance for both your university matriculation and your residence permit. If you have health insurance from another EU country and are in possession of the EHIC (European Health Insurance Card), then your insurance is valid and you don't need to do anything else. If you have health insurance from another country, please check with your provider to ensure that your policy is also valid in Germany. If your current health insurance is not valid, you will need to register with a German health insurance company. Take a look at our FAQs for more information.
While not mandatory, liability insurance (Haftpflichtversicherung) is highly recommended. If you cause an accident to a third party, or damage other people's property or your own apartment (not your belongings), your liability insurance will cover the costs. Most Germans have this type of insurance – if something happens and you aren't insured, it can get very expensive. Costs are reasonable, with a single-digit monthly fee for a single person on average.
WHAT IS TYPICAL GERMAN?
HERE'S WHAT SOME OF OUR STUDENTS THINK:
Your direct line to us
INTERNATIONAL OFFICE
If you are an incoming student, whether for your entire degree or just for a semester, we are here to answer any questions that may arise during your time in Germany. Please do not hesitate to contact us at any time. We look forward to meeting you in person at our events, where you can also get to know other (international) students.